Craft Create Cook
Father's Day Gifts for Car Lovers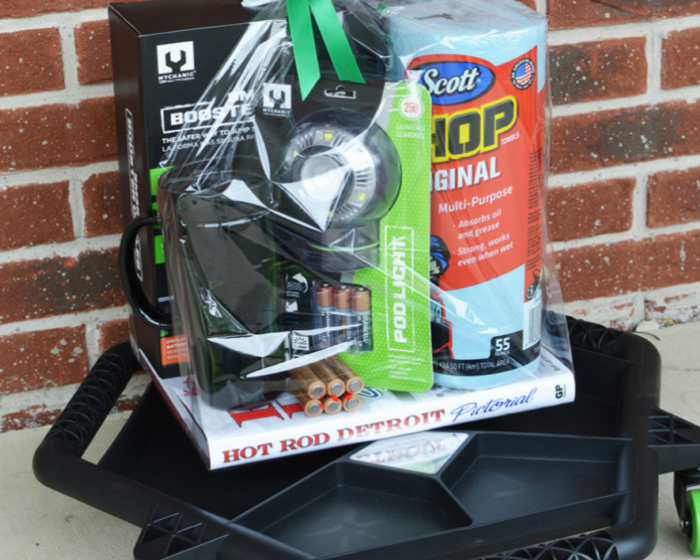 We have the perfect Father's Day Gifts for Car Lovers and a unique way to package these fun gifts.
When I got engaged, there was a diamond ring on a set of keys. The keys to a 1967 VW Beetle. It was something I had wanted since the 4th grade – a Volkswagen Bug. At my wedding celebration, my bug and his AMC Gremlin car was on display outside of our venue. For my 2nd Wedding Anniversary, my husband gave me aluminum running boards for my bug.
My life with my husband has always revolved around cars. Our summer calendar revolves around drag racing weekends. Winter evenings and weekends are spent working on race cars and rebuilding engines. My kids even join in the fun and help their dad in his shop working on cars.
If you need Father's Day gifts for car lovers, I can help you out. I've had lots of experience buying garage essentials that I had no idea what they would be used for or what they even looked like. But this year, MYCHANIC is helping me to make gifts for car lovers easy!
Since my husband bought another project car recently – a 1976 Jeep Cherokee, I knew these items would be perfect:
Shop Towels – for easy clean up no matter what he is doing
Car Book – because car lovers always want to read about cars
MYCHANIC Creeper Tray – to keep all the parts in one place
MYCHANIC Pod Light – attaches to the creeper tray for dual function
MYCHANIC Smart Cables – because honestly, those old cars don't always start every time you turn the key
Extra Batteries for the Light, although batteries are included!
Travel Mug – because coffee is essential in any car!
Grab your gifts, cellophane, scissors, tape and ribbon and let's make the perfect Father's Day Gift for Car Lovers!
Open the box and assemble the MYCHANIC Creeper Tray. This is a very easy task. You simply use the wrench supplied to screw in the wheels! That's it! You're done. This is a nice large tray (almost 24″!) and has an awesome metal plate in the center for the MYCHANIC Pod Light to attach to (more about that later)!
Trim your cellophane 1″ larger than the book on each side. Lay the cellophane on a flat surface and place the picture book in the center. This will create the base of your gift basket. Set the MYCHANIC Smart Cables on the book and place the shop towels, travel mug and MYCHANIC Pod Light in front of the cables. Tuck in some batteries.
3. Wrap the cellophane around the gifts and secure at the top with ribbon. Tape the sides flat.
4. Place the gift basket on top of the MYCHANIC Creeper Tray and give to your car lover for Father's Day!
So why the MYCHANIC Pod Light and MYCHANIC Smart Cables? Well, I can count several times I've been with my husband in a vintage vehicle and it didn't start up when he put the key in! We needed a jump! These MYCHANIC Smart Cables are perfect because they show the real-time the voltage level of your battery, are 12 feet long and let you know if you've hooked up the cables incorrectly.
Now the MYCHANIC Pod Light is perfect for our light obsession. I'm not kidding. I have flash lights under every single sink in my house in case of a power outage. I have one in every vehicle and several different ones in the garage for different applications. What I love about the MYCHANIC Pod Light is that it stays put whether attached to the MYCHANIC Creeper Tray or not, the base allows you to rotate the light and work hands-free. The 300 lumen output has two modes – high and low and is clearly a garage essential.
All three of these items are garage essentials and the perfect Father's Day Gifts for Car Lovers.