Newstips Bulletin
PIK and Tool Creeper Review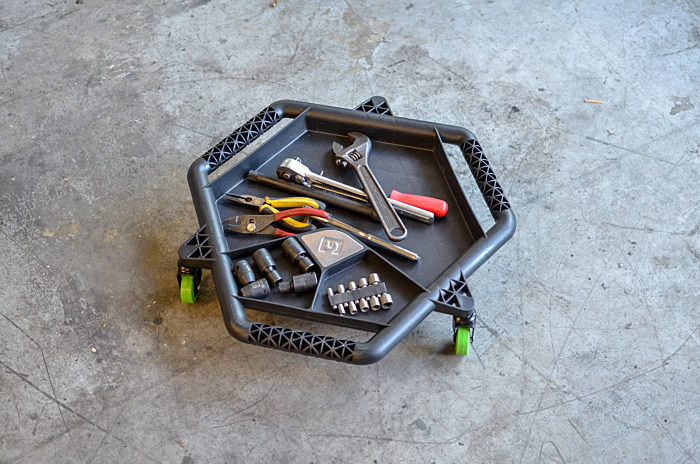 PIK Light

A MYCHANIC PIK Light is roughly the size & shape of a refrigerated dinner roll tube with a row of LEDs on one side & a trio of small emitters at the end. It's a work light with some nice extras, like a magnetized base that tucks away a rotating plastic hanging hook. The row of lights on the side is its main event, offering a high mode rated at 250 lumens for 2 hours & a lesser-brightness mode rated at 5 hours per charge; it comes with AC & car plug chargers. You can also choose the close-range flashlight trio & one great companion for that is next to them: a magnetic pickup that telescopes out of the light & has flexible final inches so it can reach around or under things. Bottom line: Held in your hand, hung from a hook or stuck somewhere handy with its magnet, a MYCHANIC PIK light is purpose-built for working alongside you.
Tool Creeper
Sometimes – like when working on PCs or low-altitude rack gear - your work is down near floor
level while, odd are, your tools aren't. They can be, with a little wheeled dingus from MYCHANIC they
call the Tool Creeper. It's only about 4" tall, riding on an equilateral 16" triangle of wheels, its
surrounding rail like a bigger triangle with its points lobbed off (so, an uneven hexagon) & a trio of
trays on its topside – 1 big, 2 smaller, ready to hold tools & fasteners or other necessities – a lot
more of them at one time than our hands can handle. Bottom line: When there's so much to hold
that you can't help but fumble, a MYCHANIC Tool Creeper leaves you no cause to grumble.