4x4 Wire
Taking A Closer Look At The Blade Multi-Light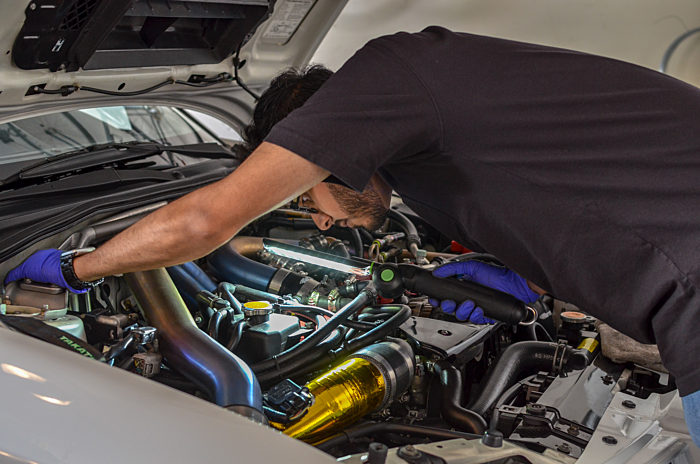 Have you ever grabbed your trusty flashlight needing just a little more light in the dark shadows of the engine bay? And, then realized the dim glow from the build means the batteries are failing. There you stand, needing more light and no fresh batteries.
Well, for that reason, I am always on the lookout for lights; especially lights that are LED and rechargeable.
The folks at MYCHANIC are offering an intriguing LED light, the Blade MultiLight. At 250 Lumens, this compact rechargeable LED light does provide plenty of light to brighten the dark recesses of the engine bay.
Best of all, it is rechargeable and doesn't require an AC source to recharge. For clarity, the Blade MultiLight does come with an AC adapter and a standard micro USB cable, just like the charger setup with most smartphones. So, charging is either through the AC adapter or through a cigarette lighter adapter from a car battery, like you would charge your smartphone.
A little about the Blade MultiLight:
Light-weight (a mere 1.4 pounds) and compact (10" tall x 2" across x 2 1/4" deep), the Blade MultiLight folds for easy storage in your tool box, vehicle glove box or center console. The light bar extended is about another 7" in length and features a 360 degree swivel allowing directing light to meet your needs.
The light is interesting. There are four light stages, full LED power, reduced LED power, two red emergency flasher modes.
There is a magnet to hold the light in position. I did find one drawback as the magnet is not strong enough to hold the light in a horizontal position with the light fully extended. The excess leverage did move the light from horizontal; but, it still held to the sheet metal. With the 360 degree swivel, that drawback was a minimal problem.
The reflector behind the LEDs does spread the light out to illuminate a wide area, not just a spot focus.
Need to suspend the light from a hook? The Blade Multi-Light also features a retractable hook. A quick push and the hook is released.
Ultra-thin, bright, and adjustable, with hook and magnet, the Blade MultiLight makes a great addition to your toolbox or emergency bug-out kit.