MYCHANIC Enhances Product Line With New Garage Essentials To Simplify Repairs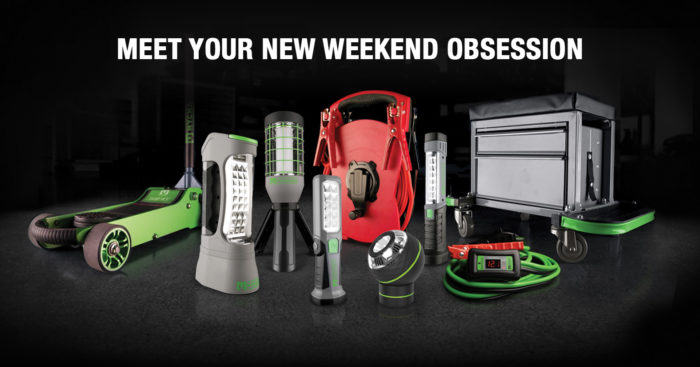 MYCHANIC is showcasing its innovative functionality at this year's AAPEX show with the introduction of four major new products. The garage essentials brand will bolster its product line-up to include: the Tool Creeper, Detailing Rig, Blade Multi Light and Pod Light."We strive to consistently enhance our existing products and evolve our product line by pushing the limits of what the average tool can do," said Don Barnes, founder and president. "These new products align with our quest to create authentic tools that feature unique designs and multipurpose function to simplify and enhance the at-home mechanic experience."Tool CreeperAn easy-rolling tool organizer, complete with swivel casters for maneuverability, three recessed storage compartments and easy-grip handles on all sides.Detailing RigThe perfect companion for wheel cleaning and panel detail work, the Detailing Rig features an integrated bucket dolly, bottle racks, storage tray, peg board, cup holder and a plush EVA cushioned seat.Blade Multi LightLeaving nothing in the dark, the 250-lumen, pivoting Blade Multi Light has adjustable lighting angles to illuminate tight spaces. Featuring a metal hook for hanging, the Blade Multi Light offers high, low and red emergency flash modes and even folds for compact storage.Pod LightNot much larger than a baseball, the lightweight Pod Light packs a powerful punch with 300 lumens and sits atop a magnetic base that sticks to any magnetic surface and can rotate 180 degrees.
---
ABOUT DELK®DELK, founded in 2001, is a small, fast-growing and privately held Consumer Product Company based in Nashville, TN. They design and distribute products across the U.S. and in over nine countries abroad. The company's marquee automotive brands include MYCHANIC® and FrostGuard® – winner of QVC's 2014 Product Concept of the Year.