Mustang 360
Expanding LED Offerings With Two New Lights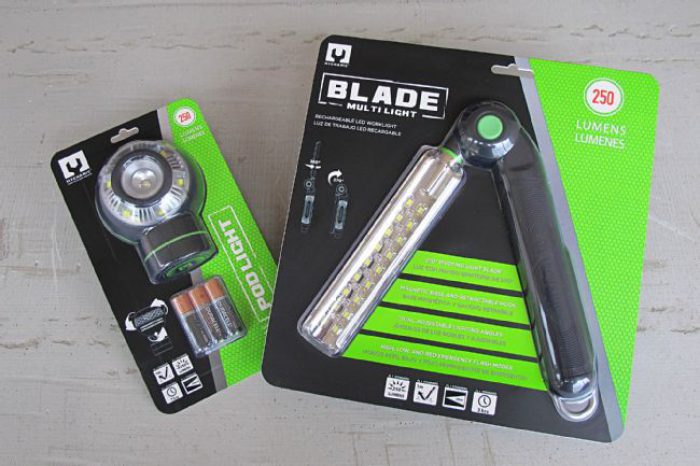 There's no doubt that having a well-lit work area is paramount to a safe working environment. That's even more critical when it comes to emergency roadside repairs where not only having your work area illuminated, but being able to warn oncoming traffic you're there, is literally something that can save your life. In today's world there's no excuse to not have quality hand-held LED lighting solutions for your emergency use (and in your workshop for that matter). If you're still using an old D-cell incandescent flashlight, do yourself a favor and toss it and pick up an LED solution like the work lights from Mychanic.

We first got wind of these great LED lighting options last summer. Mychanic sent us several of their LED lighting options to try out and review both in our shop and on the roadside. We came away really impressed with the brightness and features along with rechargeable capabilities of several of the lights. If you missed that review you can read it HERE. Those LED work lights are still in use today with no issues. We've used them for vehicle repairs, home maintenance, and general emergency lighting when we lost power during a bad storm.
Today, Mychanic has expanded its line of LED work lights with two new and ingenious lighting designs. These new additions to the Mychanic LED lighting world include the Blade Multi Light and the Pod Light. The Blade Multi Light is a rechargeable LED lighting solution that features 250 lumens of light output encased in a tough plastic housing that has a 360-degree rotatable head and a pivoting body that moves 270 degrees. This allows the light to be placed in almost any position, and can be hung by its included metal hook or secured with its non-marring magnetic base. The LED lights feature white illumination in high or low, and red flashing illumination emergency modes.
The Pod Light is quite an interesting solution as well and we can see a lot of use coming to this one in our garage. The Pod Light utilizes a non-marring magnetic base that works with the metal lower half of the spherical light housing. Simply mount the base to a hood, fender, frame rail, etc. and rotate the Pod Light to illuminate your work area. The light uses standard AA batteries (included!) and has a low and high illumination setting and puts out 250 lumens as well. The light is perfect for interior or under hood lighting during normal routine service or in roadside emergencies. The Pod Light easily comes free of its magnetic base for hand-held use as well.
At $34.99 and $19.99, respectively, these two new LED lighting options from MYCHANIC are worth a look. They're part of our LED lighting solutions in our shop now and we know you'll get as much use out of them as we have in just the short time we've been testing them.
POD Light