The San Diego Union-Tribune
When the Weather Outside...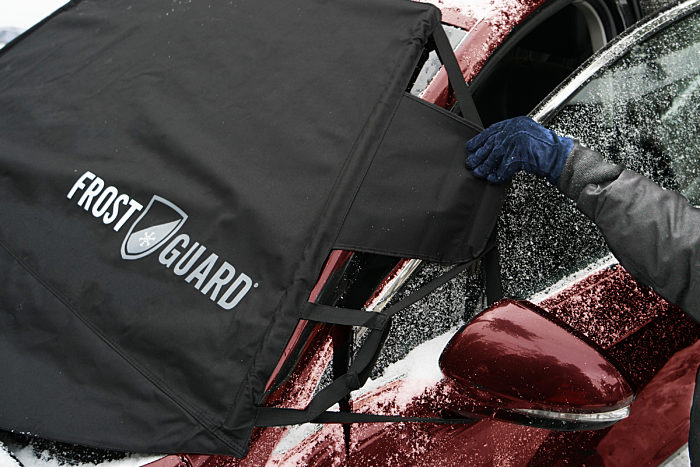 San Diegans planning snow vacations will want to pack along these windshield frost guards with their skis, boards and boots. The FrostGuard is a smart way to save time and energy on a cold morning to NOT scrape and clear a vehicle's windshield and side mirrors.
The durable pads are easy to install: Just hook a strap over the side mirror and then walk the cover around the front of the vehicle to the other side of the windshield. The pad is large enough to cover the wipers and it stays in place with flaps that you then close in the door jambs and windows. There also is an option for side-mirror covers.
The pads are made of weather-resistant materials with a water-resistant PVC backing. The Fit-Fast attachment strap system will work for the top 100 vehicles sold in the U.S., the company says.
There are two sizes in different colors, prints and patterns: standard, 61 by 32 inches and XL, 70 by 32 inches. Each set includes a storage sleeve.

Find FrostGuard products at stores nationwide and online at FrostGuard.us.