Gotta Be Mobile
Simple, Smart Jumper Cables Review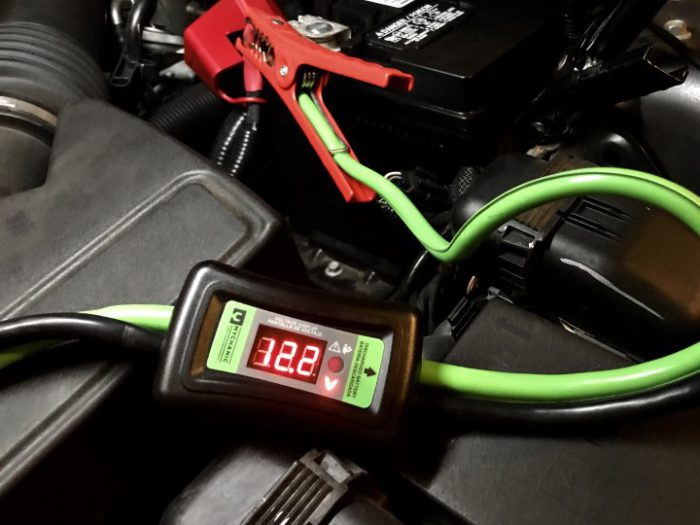 Easy to use smart jumper cables that make it safer than ever to jump start a car the right way. Thanks to smart additions you can jump start a car with more confidence, knowing that you will do it safely.

Even though you get added features, the MYCHANIC Smart Cables aren't much more than traditional booster cables. The MYCHANIC Smart Cables are $24.99 including the voltage meter and a warning that makes sure you connect the right way.
Dealing with a dead battery is annoying. Add to this the fact that many people don't remember the right way to jump start a car and it can make an annoying situation downright frustrating. The MYCHANIC Smart Cables take the guess-work out of jump-starting a car.
The Mychanic Smart Cables make jump-starting a car easier thanks to smart features.
Unlike traditional jumper cables, the MYCHANIC Smart Cables include a voltage meter to tell you the current charge of your battery. This is a great way to know if the battery is in good condition and since it is part of the jumper cables, it is always with you. As you jump the dead battery this will allow you to see the charge of the battery.
One of our favorite features is the reverse polarity indicator. That's a fancy way of saying that the jumper cables will tell you if you hook them up wrong. This smart feature is one that some users will find even more useful than the LED voltage indicator.
The added confidence that comes with the two added features helps you jump start a car faster, without searching for directions on the right way to jump start a car.
The MYCHANIC Smart Cables are 12 feet long, allowing you to jump-start a car in a variety of situations. The cables are made of 6 gauge wire, with support for medium duty applications. You can use these to jump start most cars using these cables.
The cables feel very well made and the rubber cover goes all the way up into the handle. Some cheaper cables stop at the bottom of the handle, which is less reliable over time. MYCHANIC designed the cables to connect to side or top post batteries. The teeth on each side of the clamps fit different size battery posts for a good fit across a range of vehicles.
Overall these are great jumper cables, the smart features make it easier to jump start a car. It would be nice to see a small bag included at this price for easier storage, but it's not a dealbreaker.