DELK NEWS RELEASE
A Fresh Take On Garage Essentials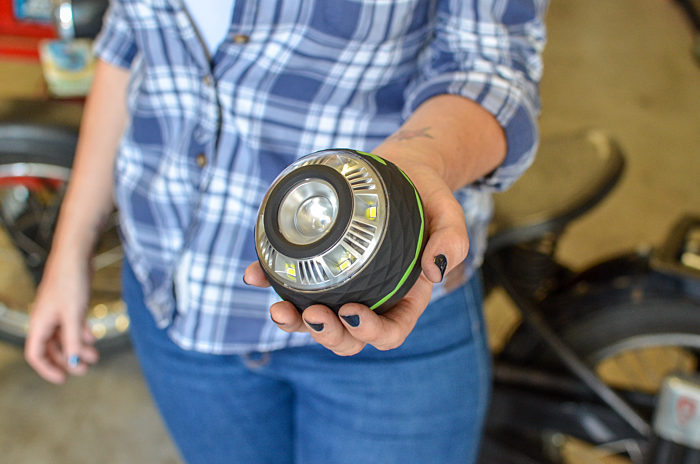 Designed For Gearheads Who Turn Their Own Wrench
NASHVILLE, TENN., Oct. 11, 2017 – Designed for DIY auto-enthusiasts who demand utility and durability, Nashville-based company MYCHANIC will be showcasing its original line-up of products at AAPEX Booth 1681.
"Creating this line comes second-nature to myself and my fellow designers, because we are all car enthusiasts – designing the products we wish were available in our own garages," said Gene Duarte, Head of Industrial Design. "MYCHANIC resonates because we ARE our target market – and our fellow gearheads can see the use and value instantly."
In addition to the DIY crowd, MYCHANIC has been well-received by the media. In the last 18 months, MYCHANIC has been featured in numerous headline stories and garnered more than 175 million in impressions.
Earlier this year, the garage essentials brand won the coveted New Product World's Overall Value Award for its recently launched POD Light. Presented by the DIY Network at this year's National Hardware Show, the New Product World Awards recognize products that are breaking into the industry and identified as best in class.
The POD LIGHT fits in the palm of your hand with crystal clear lighting for any project under the hood. It rolls in its magnetic base, providing multi-directional lighting that leaves your hands free for whatever the task requires.
MYCHANIC will have the POD Light on display along with other portfolio front-runners:
BLADE MULTI LIGHT pivots 270° and spins 360° to illuminate any space. Ultra-thin, bright, and adjustable, its hook and magnet make it easy to work hands-free work under the hood or beneath the car.
TOOL CREEPER Keeps nuts, bolts and small tools within reach with convenient compartments and handy handles. With one large and two small compartments, organizing your under-the-car project just got easier. And it pairs perfectly with our POD LIGHT.
2T HYBRID FLOOR JACK Designed to roll under the lowest of cars and trucks with saddle heights from 3.5" to 18". The hybrid steel and aluminum construction means its lifting power is no joke, while the padded saddle, bumper and lift handle keep your ride scuff-free.
SMART CABLES Takes the guesswork out of jump starting your car and gets you on the road quickly and safely. These booster cables are a jump above the rest with two unique features:
Voltage meter for real time readings – make sure your battery is the reason your car won't start
Reverse polarity protection - instead of sparks, you'll get a beep and flashing light if you connect the cables backwards
DETAILING RIG
The perfect companion for wheel cleaning and panel detail work featuring an integrated bucket dolly, bottle racks, storage tray, peg board, cup holder and a plush EVA cushioned seat. (Available to Public Spring 2018)
New Packaging Roll Out at AAPEX
In keeping with the DIYers desire to always improve, MYCHANIC is relaunching its leading products with a fresh approach to packaging. The reinvented presentation demonstrates how the products are for the everyman. It's not about a niche market or attitude - it's about a mindset, a cultural ethos that the entire DIY culture embodies and embraces. With non-jargon specs and bold lifestyle imagery, it helps consumers easily identify the unique applications of each product.
Retail Expansion
With a turbo-charged leap, MYCHANIC has quickly gained distribution in 9 countries, including the U.S., U.K., Australia, Mexico and Canada. It has placement in 3 major chains including: Costco, Cabela's and Sam's, as well as DIY retailers such as: ACE Hardware, Do-It-Best, Orgill and Orscheln.