Sarcastic Parent
A Parent's Dream In The Winter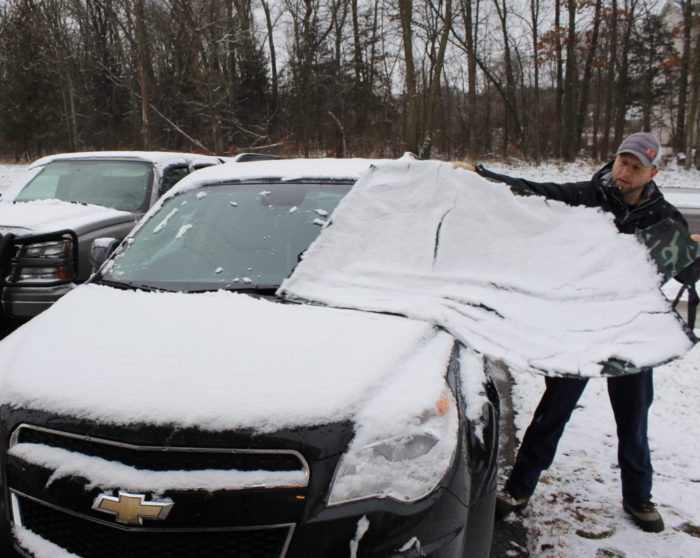 If you live in cold state or country you know the agony of getting ready to leave, lock up and go out to your car and realize that it is covered in ice and snow and it will take forever to clean off. We don't park our vehicles in the garage so we always have frost and snow on our windshield and the ice freezes onto the wiper blades.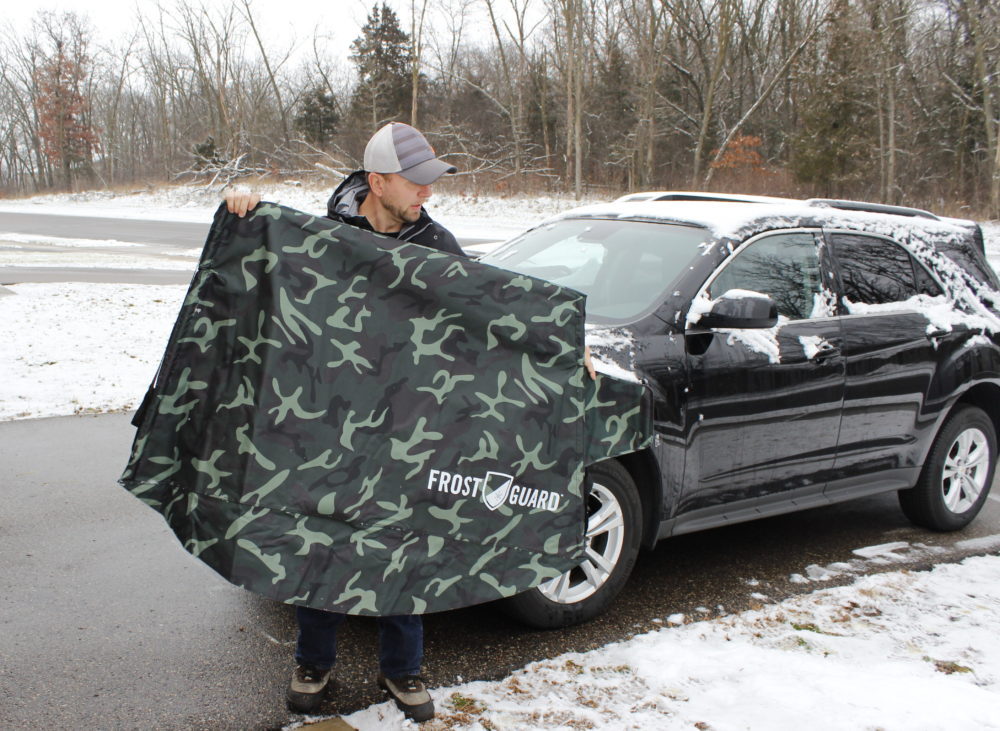 We live in MN and I recently was contacted by the company FrostGuard to see if I wanted to do a review on their Windshield and Wiper Cover. It was actually snowing a lot the day I got the email and immediately said yes. They come in basically 2 sizes; standard and XL. Most SUVs and cars are standard and trucks are XL. They sent us 2 covers, which already was really nice of them. We will end up giving the other one as a gift because after using it once, we have already put in an order for 2 XL. One for a friend and one for my husband's truck.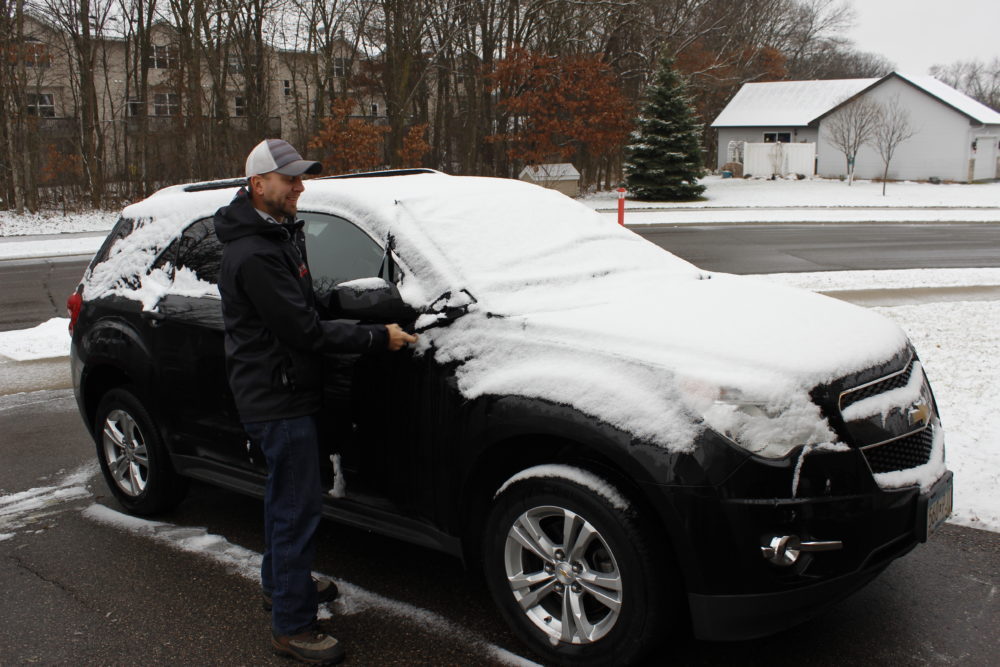 This seems like a item that most people would think is pointless but if you have stood outside your car in a snow storm or in -30 degrees trying to just get a hole in your windshield clear to drive, then this is something that you really could benefit from having. It even helps protect against frost so that you take the guard off and it is ready to go.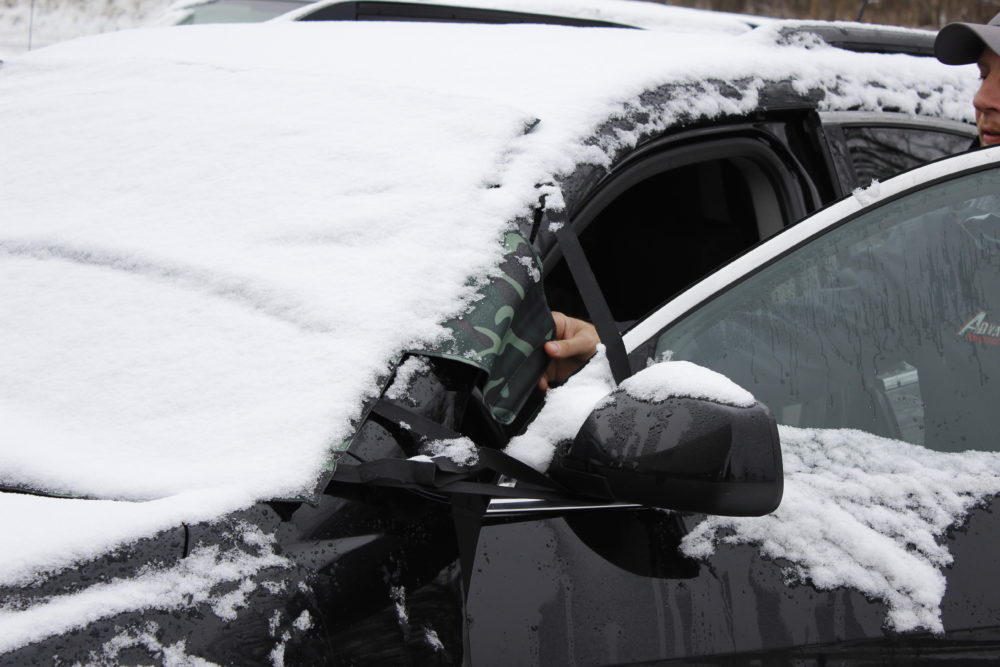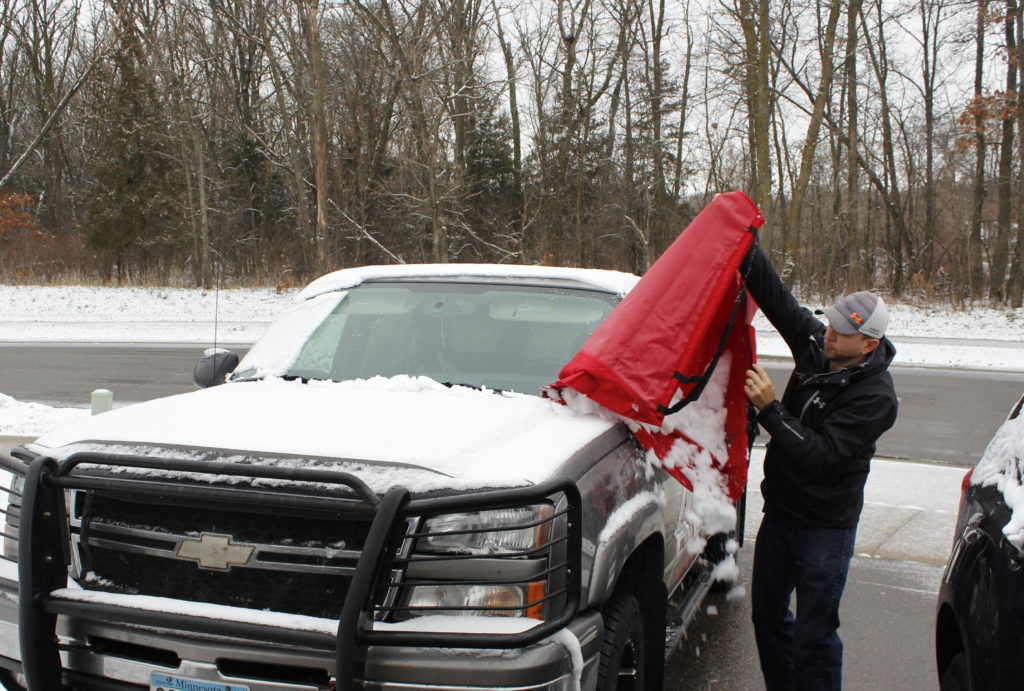 There are 2 models, standard and XL. The wiper cover lays partially onto the hood to cover the wipers themselves as well as the outside dash which always accumulates the ice.
There are 2 elastic pieces on the sides that wrap around the mirrors and the security flap goes inside the door so that it cannot be taken. It really is that simple. Once the snow and ice are on the guard, the side facing the inside of the vehicle is so smooth that all you have to do is remove one elastic strap from the mirror and go to the other side and slide it across. We will definitely be buying some more of these for our other unfortunate friends that have to park outside.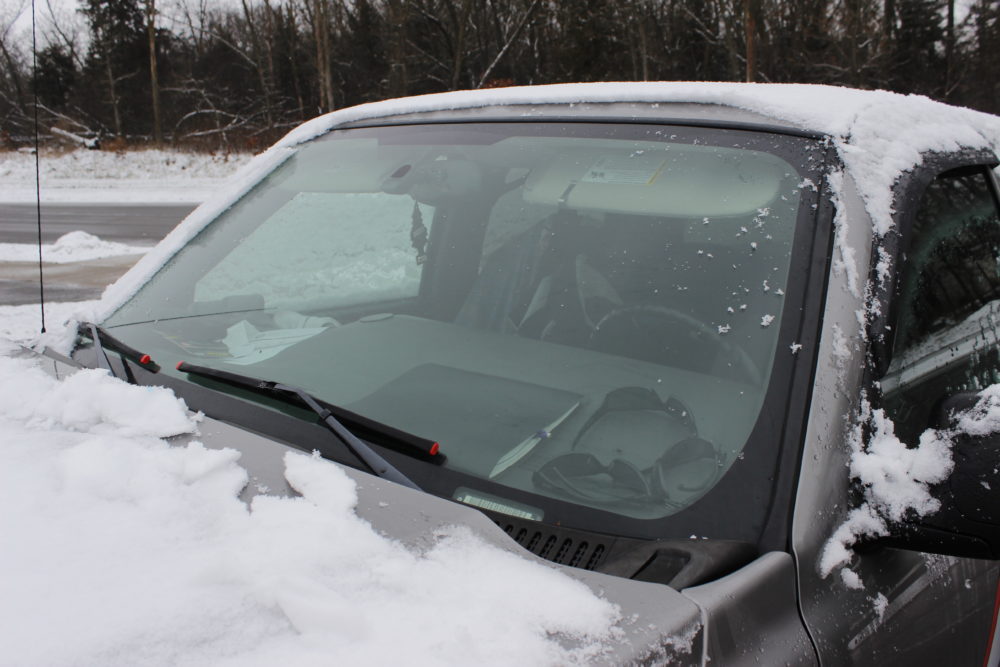 If this is something that you are interested in getting, I would definitely take a look. They are an amazing price for what they are giving you and there are large variety of patterns and colors if that is something you are interested in.